Munira Fahoum – CEO & Managing Director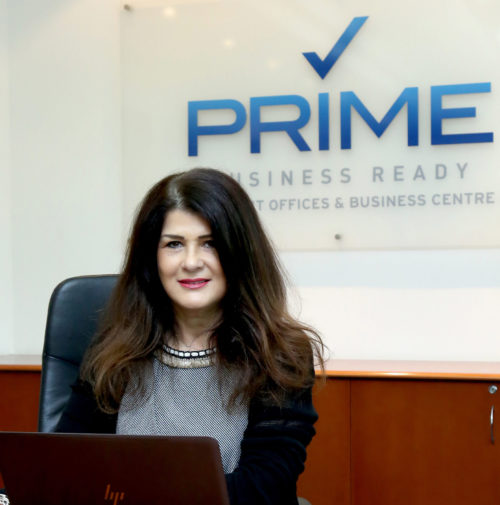 The founder of PRIME, Munira's background includes a Bachelor's Degree in Business Administration followed by the MIS program at McGill University.  After being approached by several international companies for assistance with setting up local offices, Munira discovered there was a major need in Bahrain for delivering both business services and expert advice. So she set up PRIME to do just that – and in a highly professional way.
Today, Munira still takes a hands-on approach to the business, using her unparalleled local knowledge and connections to assist companies of all kinds, as well as individual professionals.
Emma Curtis-Smith – Centre Manager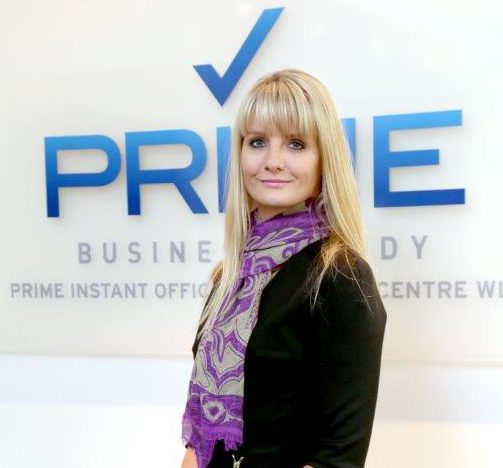 With a Bachelor of Business from Australia, plus over 10 years of project management, marketing and operations expertise from the UK and Spain, Emma brings an international edge to PRIME. As the Centre Manager, Emma manages the day to day running of PRIME and ensures all office and support services function smoothly and that PRIME clients are happy with their requirements met.
In addition, she looks after the PRIME team, ensuring that service is maintained at a high professional level at all times. Emma also manages the sales and marketing for the company.
Qusai Al Massri – Deputy Centre Manager & IP Registration Consultant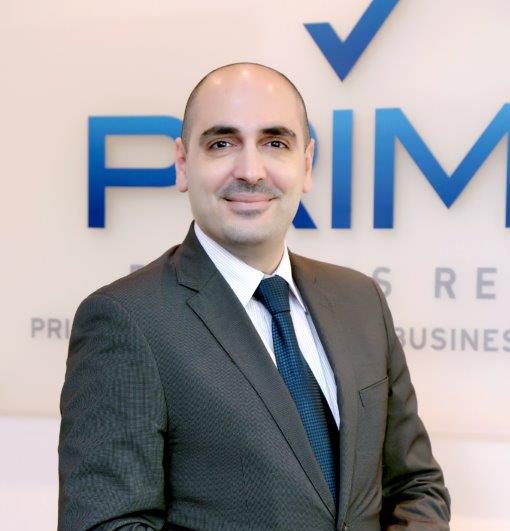 With a Master's Degree in Intellectual Property Rights, plus 10 years' experience in this sector, as well as marketing, business development and operations expertise in Bahrain, UAE and Jordan, Qusai is perfectly placed to handle all IP and trademark enquiries. He also manages brand portfolios for our clients, locally, regionally and globally. For more details, see our Intellectual Property services page.
Major affiliates
As well as being a fully-equipped business centre, PRIME is an established, licensed professional services organisation. We have extensive connections in all the right places to ensure that all your needs are met, quickly and efficiently – whatever they might be.
In particular, we have affiliations with:
Zu'bi & Partners – the oldest local law firm in Bahrain, and a leading practitioner of regional and international law. For more information, go to Zu'bi & Partners
Bahrain Ministry of Industry & Commerce – the Ministry licenses us to provide registered office addresses, and also gives us preferential attention to enable us to deal with any client issue more effectively.   You can see a copy of our official licence here. Further details are at the Ministry of Industry & Commerce website
Videoconferencing operators – our videoconferencing services are backed by leading names in the industry, including Eyenetwork and whyGo
Serviced office and meeting room providers worldwide – our clients are often looking for the same advanced facilities that PRIME offer in Bahrain, but in other countries. We work with and can recommend: eoffice, which operates in numerous countries; fluidmeet in Dubai; Instant Offices, which has over 8,200 offices worldwide; MatchOffice, which also operates worldwide; Search Office Space, which has offices elsewhere in the UAE and worldwide; and Allofficecenters, which also has offices globally.
Bahrain Investors Centre – located close to our Manama offices, we have an affiliated office here, which is where commercial registration in Bahrain takes place. For more information, see the Bahrain Investors Centre website
Our memberships
PRIME is a member of all the following organisations:
The American Chamber of Commerce – promoting trade, investment and goodwill between the USA and Bahrain. Further details are at AmCham Bahrain
Arab-British Chamber of Commerce – www.abcc.org.uk
Bahrain British Business Forum – encouraging trade and investment between the two countries for over 20 years. Details are at the BBBF website
The French Chamber of Commerce and Industry in Bahrain – strengthening and developing business relations between the two countries. More information is at FCCIB
International Trademark Association (INTA) – the global association of trademark owners and professionals dedicated to supporting trademarks and IP (See also our intellectual property page.) Further information is at the INTA website
Other links
We also work closely with the following:
Bahrain Economic Development Board – dedicated to making Bahrain a highly attractive place to do business. For further details, see the Economic Development Board website
The Bahrain Labour Market Regulatory Authority – regulating and controlling work permits for expatriate employees and the self-employed. Details are on the LMRA website
The Ministry of Labour – enhancing national human resources in a sustained, organised labour market. For further information, follow the links at the Bahrain Government website
The Ministry of Municipalities Affairs and Urban Planning – developing policies, promoting guidelines and issuing permits related to urban and other development. Details are on the Ministry website